House Painting In North Kansas City, MO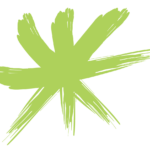 North Kansas City, or NCK, is a tight-knit community and has some beautiful neighborhoods and great communities. We've loved the results we've seen from our North Kansas City painting projects and are always wanting to find new exterior painting and interior painting customers.
We've worked tirelessly to build a reputation for high-quality, on-time house painters with many repeat and referred customers. Homeowners in Kansas City deserve to have a painting company they can trust to make their home improvement or painting project a reality, ON-TIME, and ON-BUDGET, never sacrificing high-quality paint job work.
Whether exterior painting services or interior painting services, Elite Painting always delivers an excellent job. Our exterior house painting is among the best in the Kansas and Missouri area.
Learn About Our Painting Services
Learn About Our Painting Services


We've enjoyed having some of the best paint crews in the midwest, which is part of what has built our name as NKC's painting contractor of choice. Our 9-Step Painting Process has proven to be part of our secret to being head and shoulders above the rest in house painters, interior painting, cabinet painting, wood rot repair, and more throughout the area, including Overland Park, Gladstone, as well as Olathe, Shawnee, the Kansas City Northland and the greater Kansas City metro area.
Our professional painters have years of experience as Kansas City painters, and we know the paint colors and landscape of neighborhoods throughout the area. A professional painting service like Elite Painting gives homeowners a hassle-free experience with on-time, local painters who know how to deliver on our promise of quality service and workmanship; we're not done until YOU say we're done!
We are able to meet your painting needs while working well with other home services, such as roofing companies, window companies, home builders, and more, to make sure your exterior paint job or interior house painting project goes off without issue, resulting in an amazing job and another satisfied residential painting customer.
We always have meticulous clean-up after a project is done, and we leave your home better than we found it because quality work is more than JUST quality painting; it's hard-working home painting professionals delivering on-time work and quality customer service that makes up the best house painting services.
We have offered commercial painting in the past but primarily focus now on house painting and repaints.
Our expert painting crews offer painting services throughout the greater Kansas City area, including:
Our expert painting crews offer painting services throughout the greater Kansas City area, including: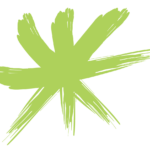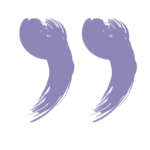 "If you need your home painted and/or wood rot repairs, I highly recommend Elite Painting KC! From start to finish, Mike and his team of  painting professionals, provided the ultimate experience in customer service and excellent, detailed work on my home. For being almost a 40-year-old home, the exterior looks amazing from the work of Elite Painting KC. All of my neighbors have said the same and been very complimentary of my home. Give them a call; you will be very happy you did!"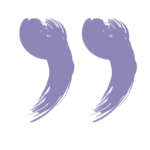 "Wow, I don't even know how to leave a review recommending this company enough. We got three bids for our exterior house paint, Elite was smack dap in the middle. Their quote was professional and organized. I decided to pay a little extra for them because they did my neighbors and I knew they did good work. Juan, Aaron, and their team came out a week early, finished the job in two days, and paid such good attention to the finest details. They caught so many things and fixed them real quick. Everyone on the team is nice and professional. Please consider using them."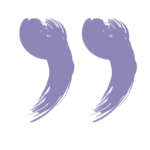 "Elite Painting was great! The were easy to work with, did a wonderful job, and were very efficient at getting in and getting it done. They will definitely be my first call the next time I need anything painted."
Elite Painting
Where our customers come first.
Elite Painting.
Where our customers come first.