Elite Painting Services in Kansas City, Missouri
Customer satisfaction and attention to detail. 
It's what we do.
I started Elite Painting KC because I saw a need for a reliable, trustworthy painter in the residential painting industry. We constantly strive to make our customers happy by doing things like answering the phone, providing same day estimates, and starting and completing on time. Your experience from the initial phone call to the finished project is our highest priority.
—Mike Jones, Owner, Elite Painting KC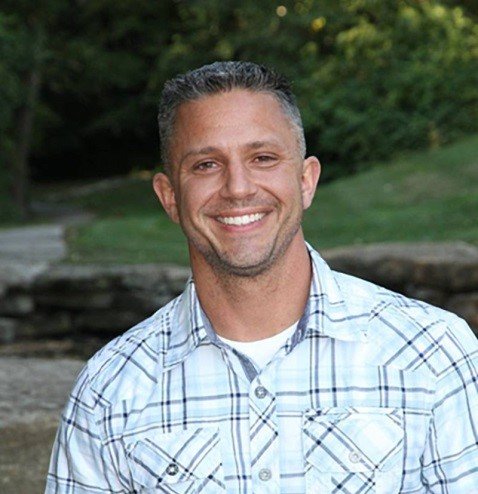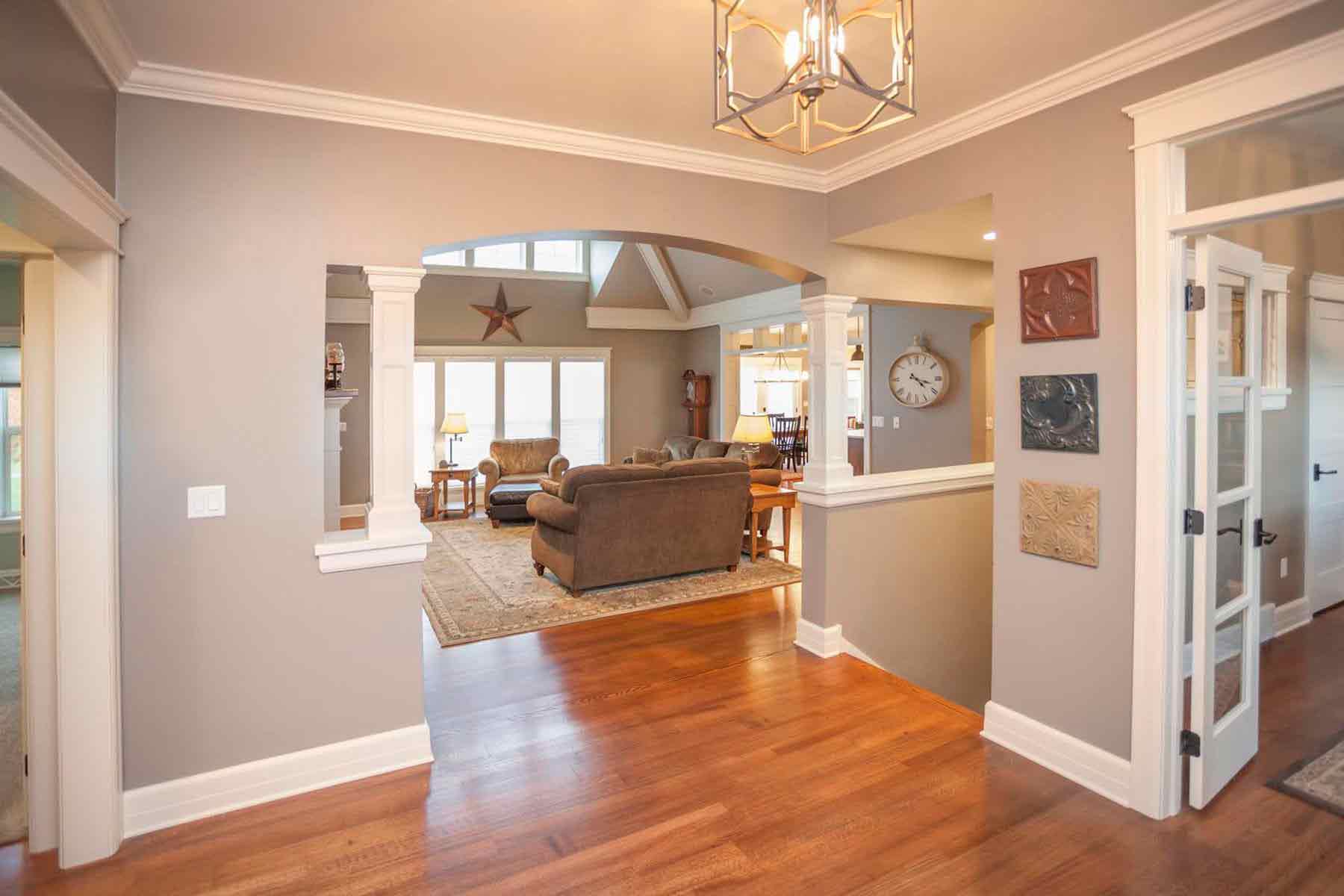 Elite Painting KC provides the best and widest range of interior painting services in the Kansas City metro area. From walls to trim, ceilings, and railings, our painters can do it all. At Elite Painting KC, our experts understand the importance of attention to detail, which not only produces quality results but gives the customer a stress-free experience.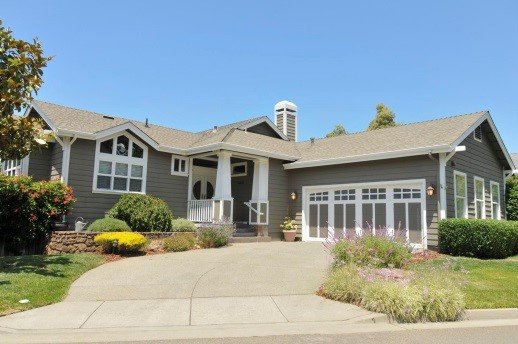 Elite Painting KC understands that for most, owning a home is their single greatest investment. Our 9-step process has evolved to not only provide top-notch protection against the elements, but also produces stunning results. We approach every exterior painting project with a genuine desire to make our customers happy.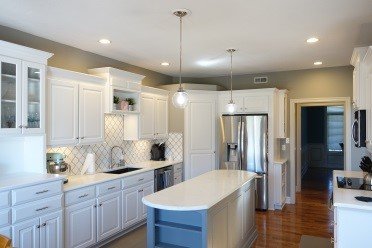 At Elite Painting KC, our kitchen cabinet painting process is the best in the business. We pride ourselves on providing the most durable and beautiful finish to your kitchen cabinets. We use only the best products and best practices to achieve a high-level durable finish that will transform your kitchen cabinets at a fraction of the cost of replacing them.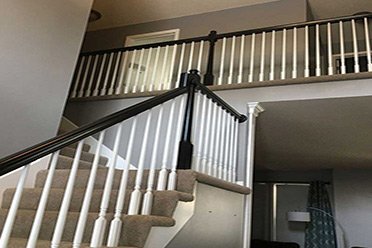 Elite Painting KC also provides premier banister painting, deck stripping, and staining services! Let Elite Painting KC make your stairway beautiful again by updating the color of your railing and spindles. Bring your deck to new life. We can use a wide variety of stains, solid and semitransparent, to give your deck the look and protection it needs.
We are a painting contractor company that employs multiple professional painting crews full-time. The owner and superintendent ensure that every job meets our stringent workmanship standards, standards that some other house painters and commercial painting companies are not able to maintain. We offer Kansas City homeowners a warranty on high-quality, excellent jobs at a fair price as part of what separates our full service from the rest.
Our contracted painting professionals follow a strict painting process that involves extensive prep work to produce the quality work we're known for as a Kansas City painting company. Our prep work consists of identifying any concerning areas, such as major damages and dents, wood rot, or other areas that may need craftsmanship. Regarding exterior house painting projects, we focus on wood rot repair as our first step to ensure a home's exterior is set up for longevity and not simply being repainted over. For interior painting projects, we focus on home improvement areas like drywall and trim to ensure all dents and holes are filled and smoothed. Our cabinetry painting process includes disassembling each part of the cabinet to ensure there is no damage or concerning areas and then begin touching up those areas. 
Each paint service we offer has its own effective method that we have perfected with our years of experience. Not every paint job is the same, but every paint job is treated equally, which is what makes our quality painting trusted in the Kansas City area. You can count on our professional painters for any color consultation services in deciding the perfect paint colors.
We are based in Kansas City, Missouri, and we serve the entire Kansas City area:
For indoor and outdoor painting work, you should contact the friendly professional painting experts at Elite Painting KC for your repaint or remodel. We will be on time, professional, and helpful throughout the process. Whatever painting needs you have, let us help.