Interior Painting in Kansas City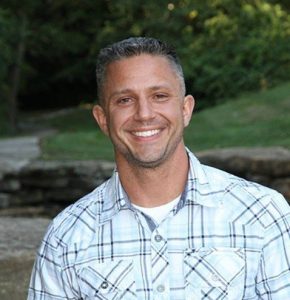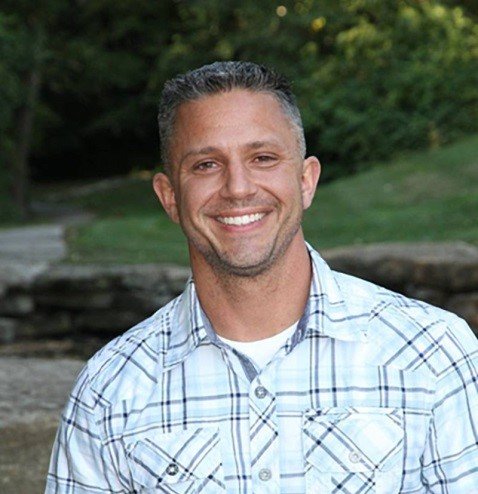 You love your home. It's the core of your family life and where you host friends. It's where some of the best times and memories of your life will be made. To refresh your current style or to express a new style, consider painting the interior of your home. A fresh coat of paint can help your current decor look modern and clean. Introducing new colors can help old furnishings appear new. Trust us to rejuvenate your home quickly, professionally and without interrupting your life. Our interior painting services cover all of Kansas city homeowners' painting needs, and will transform the way you feel when you walk into your home.
The professional painting teams at Elite Painting KC offer a variety of painting services ranging from exterior painting to interior painting, kitchen cabinet painting to stair and banister painting, plus other general painting contractor services.
We can offer drywall repair, wood rot repair, caulking, and other general home improvement options that house painters typically offer, but we are also able to back these services with our years experience, extreme attention to detail, and our 100% customer satisfaction guarantee!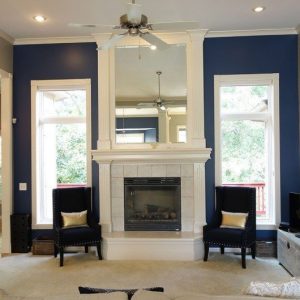 We will clean, sand and scrape your interior walls prior to painting, to ensure they are properly prepared. If you are concerned about any imperfections in your wall and drywall, we will gladly fix them.
We will prime and then paint your walls only after they are fully prepared to ensure your job is done correctly the first time. Our team focuses on preparation so the final coat of paint is actually the end of our work. We will protect your furnishings, floor and ceiling to make sure that our work leaves your home pristine, and you can start to enjoy the high quality workmanship put into your home's painting project.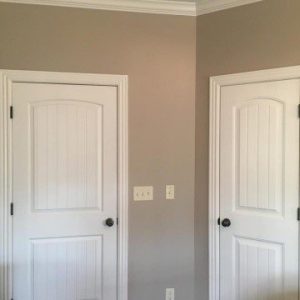 Well-painted trim should blend into your overall design, but even professional painters may struggle to get it right. When trim isn't done well, it stands out enough to detract from your home's style. We use a six-step process to ensure that your interior trim looks superb every time. We'll clean, sand and clean your trim and baseboards to prepare it for painting. Once we've primed it, we'll sand and clean it once more prior to painting. We finish with an impeccable interior paint job that ensures your trim's quality work looks good enough to go unnoticed, and your home is a jewel in the Kansas City area.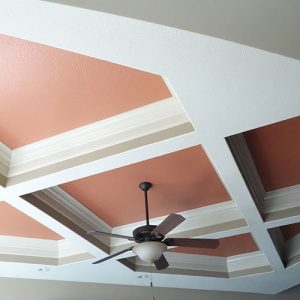 Your ceilings determine how bright and open your rooms feel. Trust our expert crews to do an excellent job with your ceilings, and our professional painters will make your rooms feel larger and look more illuminated. If you need a quick touch up, drywall repair, wood rot repair or want to repaint entire rooms, we can help with repainting or any residential painting project.  ​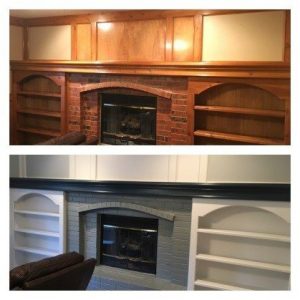 Mantles and fireplaces are often the center of attention. If your mantle and fireplace are in good shape, consider refinishing them with a new paint job instead of replacing them. Our painting company can modernize and freshen your old-fashioned fireplace and mantle at a fraction of the replacement cost, and provide you with the highest quality workmanship in the Kansas City metro area.
Interior Painting Video Gallery
Interior Painting Projects
We service many locations throughout the Kansas City metro, such as Overland Park, Olathe, Shawnee, Leawood, Lee's Summit, Parkville, Gladstone and other areas through Missouri and Kansas.  
We take great pride in offering the level of workmanship we perform at the reasonable prices we're able to offer. We warranty our work, and keep customer satisfaction at the forefront of all we do.
We're not done until YOU say we're done.