Kitchen Cabinet Painting in Kansas City, MO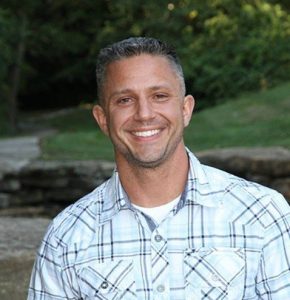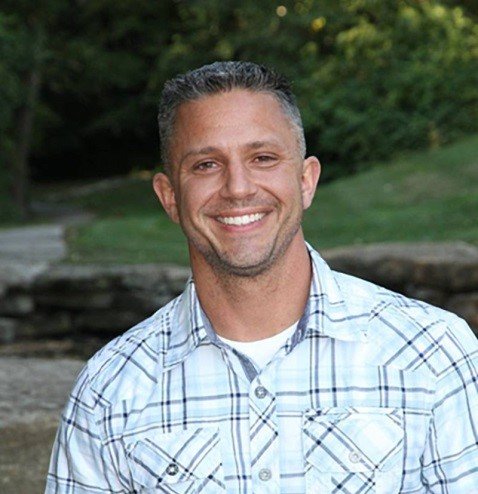 Kitchen Cabinet Painting in Kansas City, Missouri
Your kitchen lies at the heart of your home — From preparing meals to helping with homework, you spend hours there each day. If you choose to update your cabinetry, you can make your time spent in the kitchen more pleasant. When you do update, invest in a professional cabinet painting process like the one used at Elite Painting KC. Repainting your cabinets will be more cost-effective and much faster.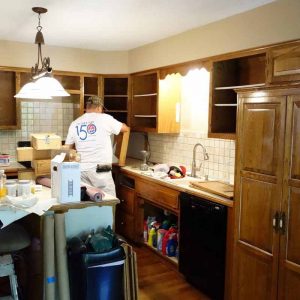 For more than 20 years, we have established exacting procedures to ensure your cabinets are painted properly. We will remove the doors and drawers from their cabinets, and then remove hinges and handles. After caulking cracks and filling indentations with Bondo, we sand the doors and cabinets to degloss and smooth them. All this work ensures that your cabinets can look new again.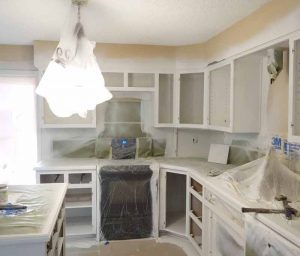 As we begin to prime your cabinets, we will spray on oil-based primers. Not only do oil-based primers apply more evenly, they also cover flaws and hide previous stains. Your cabinets will seem freshly purchased. We will let this primer dry and then sand it smooth to be certain your cabinets are impeccably refreshed.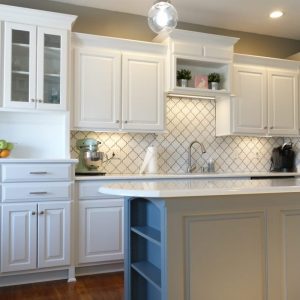 We will spray the final coat of oil-based paint onto your cabinetry to ensure the smoothest coat possible. This final spray will help your cabinets look like they just left the factory. We prefer oil enamel paint for this step because it dries smoother and harder. Harder paint is easier to clean, more durable and less likely to show stains or warp the cabinets. When you work with Elite Painting KC, you get a comprehensive service that leaves you with the updated kitchen you want.