Banister Painting Services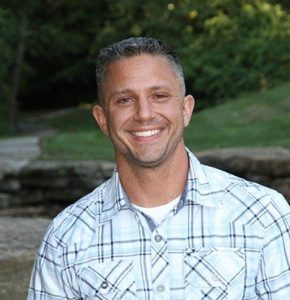 Elite Painting KC Banister Service​
Let Elite Painting KC make your stairway beautiful again by updating the color of your railing and spindles. Using our professional painting processes we can paint your banister and spindles any color, dark or light. Although this can be a DIY project, it's best left to a professional painter to achieve that factor finish that our customers desire. By either using vinyl sealer and lacquer, or oil based enamel, we can transform any stairway railing you currently have.
We use high quality Sherwin Williams products

Spray all of our coatings, and we never brush and roll


Vinyl sealer and lacquer finish – oil based enamel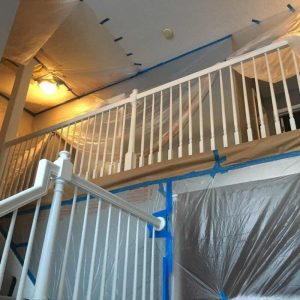 Because we spray all of our coatings and most stairways are in the entryway, everything must be covered in plastic and tape to protect in overspray. Walls, carpet, hardwood, trim, etc. Next, the stairway banister must be cleaned, finished sanded, and free from dirt and oil to ensure adhesion to the railings and spindles.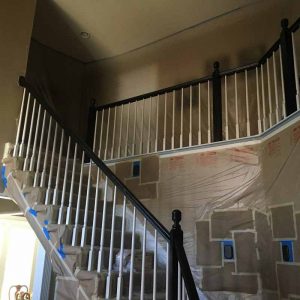 Next, we seal the staircase handrails by spraying Sherwin Williams Sher-Wood vinyl sealer tinted to the customers desired color.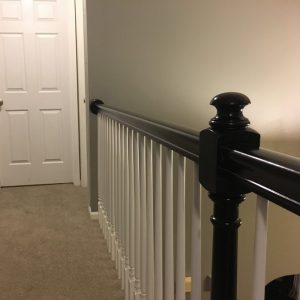 Finally, we spray a full coat of Sher-Wood precat lacquer tinted to color, sand with 240 grit, followed by a topcoat of Sher-Wood precat lacquer. For further information, see my blog
Banister Painting Projects