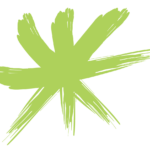 Olathe is one of the beauties here in the Kansas City area, and homeowners in Olathe have had amazing looking homes for years. Working with professional painters, especially local painters will help make sure your exterior painting project makes you the talk of the neighborhood!
When you look to hire painting contractors in Johnson County, or anywhere, knowing they have years of experience in exterior house painting, wood rot, and wood rot repair as well as use quality paint will all come together to make sure you have an incredible job done for your new exterior home painting project.
We can offer exterior painting (as well as interior painting) for all of Johnson County, including Overland Park, Shawnee, Lenexa, Leawood, Prairie Village and of course, Olathe. We offer exterior painting services for both homeowners and business owners alike, with home improvement paint jobs and commercial painting being among our specialties.
Learn About Our Painting Services
Learn About Our Painting Services


Elite Painting is a full-service painting company that is able to offer no-cost color consultations for both exterior painting and interior painting in Olathe. From touch-ups to repainting your entire home, our professional house painters can bring your vision to life.
Our workmanship is second to none; quality work is where we start; using high quality paint, the best professional painters in the business, and our proven 9-step process, ensures that your Olathe house painting project will go off without a hitch.
We also offer a full range of interior painting services, from drywall, stucco, kitchen cabinets, living rooms, banisters and more.
While we do not directly offer roofing, guttering, handyman or other home repairs, we are able to work closely with trusted partners to ensure your project is a success from start to finish.
Our expert painting crews offer painting services throughout the greater Kansas City area, including:
Our expert painting crews offer painting services throughout the greater Kansas City area, including: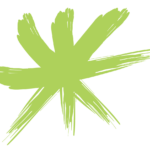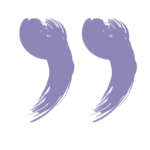 "Elite Painting KC just finished painting our home exterior.  The job they did was amazing!  We are thrilled with every aspect!  The crew was on time every single day!  They were extremely efficient.  The quality of the products and the painting itself were used and done with great skill.  The outcome is wonderful!  And as some small issues were apparent with our older home, the crew did some minor fix-ups, with our permission, to assure that the outcome would be great.  And it is!  The price was reasonable and they were in and out in a surprisingly short period of time.  The crew cleaned up any mess that was made during the painting process each day and at completion.  The owner of Elite Paining KC is a great guy!  Mike is professional and honest and friendly!  The crew was extraordinarily skilled, hard-working and friendly as well.  I can't say enough good things about our experience with Elite Painting KC!  A little bonus was the great job on my now PURPLE front door!  It's awesome!"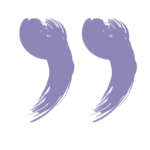 "Elite Painting is a phenomenal company. We are relatively new homeowners and gave them a call for a quote to paint the exterior, not quite knowing what we were getting into, but they made the whole process painless and made us comfortable through solid advice and constant communication.
Mike came out himself to look things over and give us the quote, and he was extremely transparent and honest. Since we are new homeowners, his advice and expertise here was extremely appreciated. He continued making us feel comfortable through the whole process by keeping us in the loop via text or call during every step along the way.
When it was closer to the work date, they managed to squeeze in our job a week early, and boy did they work fast. The whole thing was completed in a day and a half. That doesn't mean they did a shoddy job – they were extremely thorough about sealing the house, taping and covering landscaping and windows, and painting perfectly down to the small details (there were things they got that we didn't even think about painting). The reason they got the job done so quickly is the small army that showed up to get the job done and reduce the impact and disruption on your life. The crew works hard and they are very courteous and professional.
I'd heartily recommend Elite Painting to anyone looking to get paint work done. I'll certainly be recommending them to friends and family."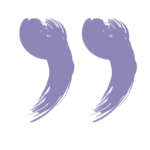 "We really enjoyed working with Elite. From the start, Josh was unexpectedly thorough with the estimate. We knew exactly what to expect. I recommend going to Elite's website and reading about their 9-step painting process. Beyond that, Juan, Aaron, and the whole team were professional, thorough, and responsive. Mike, you've got a solid operation there, and we're really pleased with the work!"
Elite Painting
Where our customers come first.
Elite Painting.
Where our customers come first.