House Painting In Gladstone, MO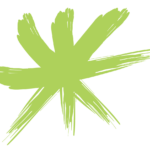 Gladstone, Missouri is a fantastic place to live – being only 10 minutes from downtown Kansas City, Gladstone can offer great neighborhoods and access to all of that Kansas City has to offer!
Elite Painting has hundreds of satisfied exterior painting, house painting, interior painting, and other types of clients around the greater Kansas City area. We've made our name as the expert house painters among Kansas City and Gladstone homeowners for years, and have an entire gallery of painting projects for you to browse and get ideas for your next paint job.
Learn About Our Painting Services
Learn About Our Painting Services


The painting contractors at Elite Painting LLC can tackle anything painting-related, from drywall, kitchen cabinet painting, and interior painting, to wood rot repair, and repainting to a complete exterior house painting project – all while maintaining the highest quality and workmanship in the industry today.
We utilize our 9-Step Painting Process, which offers extensive prepping for the paint job, caulking, sealing, and more – so that when the painting project is complete, your Gladstone house painting project results in an amazing job with massive curb appeal.
We offer high-quality work at a fair price for homeowners in many neighborhoods around the greater Kansas City metro area, from Overland Park, Shawnee to Olathe, the Liberty, Kansas City, and the surrounding areas. We've built our painting company reputation by relentlessly pursuing an excellent job and going by the motto: "We're not done until YOU say we're done." When we're finished with the exterior of your home or an interior house painting project, we want it to feel like a new home.
Nothing finishes renovations like having a full-service residential painting professional complete and finish the home improvement project. The painting crews at Elite Painting have years of experience, and with our attention to detail, you are sure to have the best exterior painting services possible!
No matter the painting needs you have, wood rot, carpentry, drywall, and more are all handled under our full-service projects. We specialize in exterior house painting.
Our expert painting crews offer painting services throughout the greater Kansas City, Missouri area, including:
Our expert painting crews offer painting services throughout the greater Kansas City, Missouri area, including: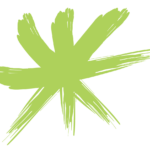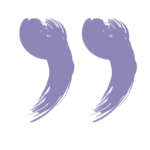 "We have done extensive home remodeling ourselves (including painting a kitchen in previous home). Lots of people underestimate the level of time/work involved in redoing cabinets. My husband and I are annoyingly perfectionist people so we've had years of contractor disappointments. Elite Painting has been our first GREAT experience here in Kansas City. Everyone is professional, skilled, and extremely punctual. Their attention to detail is paramount. We are very happy with our decision to hire Elite painting to paint our kitchen cabinets. Cannot say enough good things about them and I'm not one to leave reviews. If you're on the fence, hire them. We had to wait 9 months because they were so booked out but trust me, they're worth the wait!"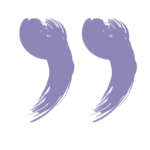 "Elite Painting KC deserves a phenomenal review as the work they completed on our home was phenomenal. We first communicated with Wallace who took the time to walk me through every step of the process as well as informing me what they would be more than willing to do for us (it should be known that I am very through in getting bids etc. and he was by far the most accurate and professional of all the companies I called). Then as the KC weather took a turn we received constant communication with Mike the owner, he was prompt, professional, and very clear. I could not have asked for more from him, he was a joy to work with. When the crew arrived they were very professional, on time, hard working, and so much more. They were so incredible to work with and the work they completed demonstrated that. I would hire them again, over and over. The neighbors have all said great things about the transformation, and I look forward to hiring Elite Painting again whenever we do more painting work."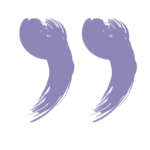 "Mike and his crew did a wonderful job painting our house and cabinets. The painting work is so smooth and perfect. We couldn't be happier with Mike and his crew."
Elite Painting
Where our customers come first.
Elite Painting.
Where our customers come first.