House Painters In Kansas City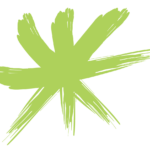 Kansas City, KS, affectionately referred to as KCK, is a fantastic community with deep roots in the area and has many various home styles and types. We've done house painting, interior painting services, wood rot repair, and house repaints throughout the Kansas side of the city, from Overland Park to Leawood, Lenexa, of course, Kansas City, KS.
Your home exterior and interior can make a statement about you, and as you evolve in life, you can evolve your home's look and feel. The best home improvement projects start with a vision, and choosing new paint colors can be part of that vision and new curb appeal.
At Elite Painting, we specialize in exterior house painting and have worked hard to earn the reputation of high-quality work we have among house painters in Johnson County, Wyandotte County, and the surrounding Kansas City metro area. We also offer professional painting services in interior painting, kitchen cabinet painting or refinishing, banister painting, and many other home painting projects.
We work hard every day for every client to be your on-time house painting service of choice. We work well with home services companies who are plumbing in or roughing in different portions of your home improvement project and offer a hassle-free experience from start to finish.
Learn About Our Painting Services
Learn About Our Painting Services


Many homeowners want to change the way they feel every day by changing the colors of their home, whether that's exterior painting or interior painting – a high-quality paint job can do so much for a homeowner and a property, elevating it to something different, something new. 
Working with professional painters is critical to having a good experience with a painting company and getting the excellent job they expect from exterior painting services. Getting it right the first time, high-quality workmanship, and our proven 9-Step Painting Process is part of what separates Elite Painting and has helped make us the painting contractor of choice in KCK, Shawnee, Olathe, and other great areas.
Our prep work is second to none. Our painting crews all have years of experience and know what it takes to do great work when painting KC homes. 
As one of KCK's all-inclusive house painting services, exterior painting projects and interior painting projects alike come with our satisfaction guarantee – we're not done until YOU say we're done! We have offered commercial painting services in the past but primarily focus on offering extremely high-quality work in residential painting needs and wood rot repair.
Our expert painting crews offer painting services throughout the greater Kansas City, Missouri area, including:
Our expert painting crews offer painting services throughout the greater Kansas City, Missouri area, including: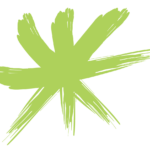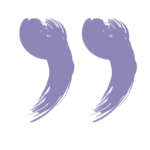 "We just had our house painted by Elite Painting KC. They did a phenomenal job, and from bid to finish, they were responsive, professional, and easy to work with. The quality they delivered was great, our house looks amazing. They even painted areas I had not even thought of, for example, the wall under our deck. I will for sure use them again, maybe even for some internal house painting when the time comes. I highly recommend this company."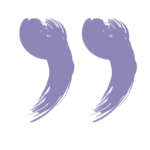 "Elite Painting were top-notch professionals all the way.  Always timely in response and showed up when they scheduled.  The crew worked long hard days and finished the job over a 2.5-day time span with no compromise in quality.  Neighbors who have had house painted had crews take much longer…and not due to weather delays. They were meticulous in attention to detail and when an issue arose they addressed immediately.  My neighbor claims my house looks brand new.  Excellent work and recommend them."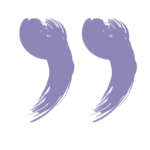 "My house is 15 years old.  It desperately needed a fresh coat of paint. I googled Elite Painting.  Great reviews!!!  I hired them to paint the outside of my house.  They were awesome!!!   I was 100% satisfied.  I would recommend them to anyone."
Elite Painting
Where our customers come first.
Elite Painting
Where our customers come first.