House Painting In Liberty, MO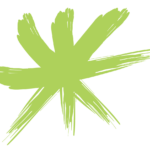 We always love to get a call from homeowners and business owners in Liberty, Missouri. With such a rich history and some of the hardest working and kindest people we interact with, Liberty is one of Kansas City's best places to live. There are beautiful neighborhoods throughout Liberty, and Elite Painting has had the privilege of doing exterior painting, house painting, interior painting, kitchen cabinet painting and other painting services for Liberty homeowners.
Our house painters are among the best in the business and have honed the hard-working, high-quality, on-time exterior painting services that Elite's become known for in the area. There's nothing like a fresh coat after an exterior paint job for a homeowner to smile each time they pull up into their driveway.
Let our painting professionals take your curb appeal to the next level with a new home exterior. Elite's painting process and experienced home exterior painters will give you peace of mind that your home painting project is in the right hands, and you can expect an excellent job delivered and quality service after the home project is complete.
Learn About Our Painting Services
Learn About Our Painting Services


We offer a wide variety of house painting services, including:
Kitchen cabinet painting and refinishing
Wood rot repair
Carpentry
Deck staining (when done with a home exterior repaint)
Drywall (as part of an interior painting project or drywall repair need)
Stucco
Wallpaper removal (if part of an interior house painting project)
Commercial painting
And many other home painting projects
Elite Painting's 9-step Painting Process is part of what sets us apart from the rest of the painting contractors in Liberty, MO, and why a paint job from an ELITE house painter will last longer and look better, especially with the climate changes that the Kansas City area experiences every year.
We've been the Kansas City painting company of choice for homeowners that appreciate a company being as on-time and courteous as much as the quality work. This results in a wonderful job on the exterior or interior house painting project you need as part of your home improvement vision.
Put our house painters' years of experience to work for you today, call or submit your request and see why Elite is the painting company of choice in Liberty, MO and the greater Kansas City area!
Our expert painting crews offer painting services throughout the greater Kansas City area, including:
Our expert painting crews offer painting services throughout the greater Kansas City area, including: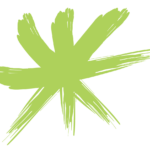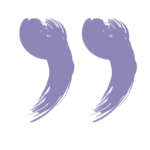 Have used Elite Painting KC twice now and very happy with their work.  This review pertains to both services.  First was exterior.  Outstanding job repairing the wood rot and neglect from prior owners.  20 yr old house looked brand new and 4 years later still looks new.  Second service was water damage on ceiling.  Job was very messy but his team did a great job protecting and minimizing the dust outside of the work zone.  His team is friendly, careful, and very good at their craft.  Definitely will continue to refer them and use again in the future.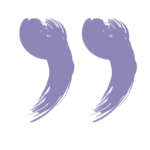 Elite Painting was amazing. We contracted for exterior house painting to be done. The work from the crew was excellent especially after a couple walk-throughs to ensure everything was covered and touched up. They worked very hard and were approachable and friendly. Project Manager Juan had a great attitude, great communication with timely responses, and always made sure things were addressed and done right. We got a courtesy call from the company to follow-up on the project, and we even received a bucket of gourmet cookies as a thank you to us! Totally worth every penny! We will definitely use them again for projects in the future!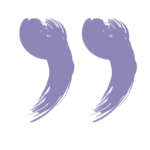 I highly recomend Elite Painting KC. They did an AWSOME job painting the  exterior of our house. Easy to work with and on time. They cleaned up after they were done only sign of them being here when done was a freshly painted house. The painting crew was curtious and professional. Elite Painting KC helped with color choices and products. Replace all the damaged wood on our house. My wife and I couldn't be happier. I will be using them again for some interior painting projects in the future!
Elite Painting
Where our customers come first.
Elite Painting.
Where our customers come first.